2018 GDTA Annual General Meeting
October 1, 2018 @ 7:00 pm

-

9:00 pm

SOLD OUT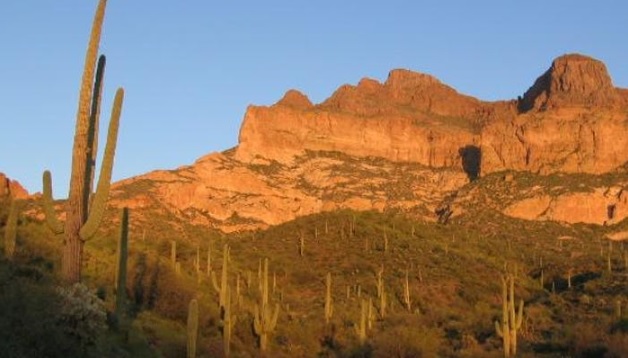 A hike on the wildside through the Grand Enchantment Trail…
Looking for inspiration for your next backcountry trip? The Grand Enchantment Trail, running from Phoenix, Arizona to Albuquerque, New Mexico is a thru-hike similar in length and remoteness to the Great Divide Trail but couldn't be more different in all other respects – landscape, weather, wildlife, vegetation, season to hike.
Alistair and Gail Des Moulins are avid thru-hikers and active GDTA volunteers. They hiked the entire Grand Enchantment Trail over a 2 ½ month period a few years ago and will be sharing their experience with us! Join us for an evening of stories, photos, key insights and practical tips from their thru hike adventure on the Grand Enchantment Trail.
Alistair and Gail's presentation will be followed by the Great Divide Trail Association Annual General Meeting. Stay and hear about the great work of the GDTA and how you can get involved. Come meet others who are interested in building, preserving and protecting the Great Divide Trail. Refreshments will be provided.
Doors will open at 6:30 pm and things will get started at 7:00 pm. The event will run until about 9:00 pm.
This event is sold out but all GDTA members are welcome to attend the AGM portion of the meeting beginning at 8:00 pm.
Hot off the Press…
Copies of the updated GDT Guidebook by Dustin Lynx will be available for purchase at the AGM. All proceeds from books purchased at the event will go towards the GDTA.