Congratulations on completing your GDT hike!
We operate on the honour system. When you tell us that you've completed the trail, we're happy to recognize your achievement with this complimentary downloadable Certificate of Recognition.
Simply download your certificate by clicking on the image below (or link or Download button). Then replace "Your Name Here" with your name, and "Completion Date Here" with your GDT hike completion date. You can then save your personal Certificate of Recognition to your computer. Print it and it's ready for framing and proudly displaying.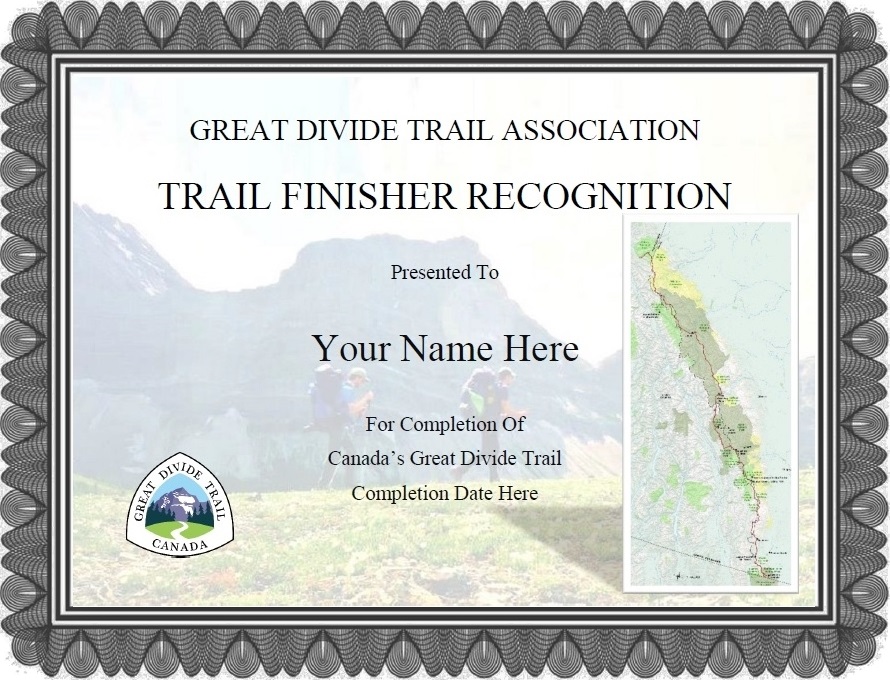 Trail Completion Patch
Finishers patches and GDT apparel can be purchased at TBD.
Trail Completion Form
Please fill out and submit the Trail Completion Form below to be added to our GDT Alumni list.