GDT Hikers must stay in designated campgrounds in most National and Provincial Parks so it is recommended that you arrange for all park permits in advance. For a list of campgrounds on the GDT check out our Campgrounds page.
National Park Backcountry Campground Reservations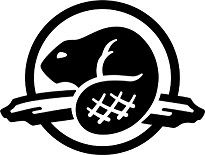 Parks Canada Discovery Pass: Covers access to National Parks, campground fees are not included. Go to the Parks Canada website for more information.
Annual Adult Discovery Pass $72.25 or One Day Discovery Pass $10.50 (reduced rate for seniors and youth 17 and under are free)
National Park Backcountry Permit: Covers backcountry camping in National Parks – $12.75 per night
National Park Backcountry Permits require a reservation for all National Park backcountry campgrounds to be used on your trip, and are subject to campground availability. National Park backcountry campground online reservations, modifications and cancellations cost $11.50 (in addition to Backcountry Permit fees). Reservations, modifications and cancellations by phone cost $13.50.
As of March 2023, Parks Canada has moved their reservation system to a new platform. The look and feel is different, but the features and functions are similar. Click here for detailed instructions on how to use the Parks Canada Online Reservation Service.
All national parks along the GDT now accept online reservations (reservation.pc.gc.ca) with the exception of Waterton Lakes National Park. Thru-hikers planning a long-distance trek through multiple national parks are recommended to reserve campgrounds online where available and then if necessary, call each applicable national park office to complete other required campground reservations, including random camping locations, and get any duplicate reservation fees reimbursed.
Random camping is allowed in the following sections of the GDT within National Parks but a Backcountry Permit (random camping permit) is still required: Amiskwi valley in Yoho; Howse Pass Trail in Banff; Miette River Trail, Colonel Pass, and Calumet in Jasper. You must call a national park visitor centre directly in order to obtain a random camping permit as they are not available online.
Reservation changes during your trek can be made online, but it is recommended to contact or visit a national park visitor centre en route to revise your Backcountry Permit.
Banff:
Jasper:
Kootenay:
Waterton Lakes:
Yoho:
Provincial Park Backcountry Campground Reservations
Three Provincial Parks require backcountry campground reservations. Hikers planning a long-distance trek through multiple parks will have to make all required campground reservations separately.
Peter Lougheed:
Mount Assiniboine:
Mount Robson:
All other Provincial Park backcountry campgrounds do not take reservations and have first-come first-served self-registration ranging from free to $10 per person/night. BC Parks Backcountry Registration System allows you to purchase a backcountry camping permit in advance for Akamina Creek campground and Lower Elk Lake campground. Although the system does not reserve a campsite, the system provides visitors the convenience of prepaying for their trip and not having to carry cash.
Other Required Permits
The Alberta Public Lands Camping Pass is required to random camp on public land along the Eastern Slopes of the Rocky Mountains in Alberta from north of Waterton Lakes National Park to Willmore Wilderness Park. The pass does not apply in Kananaskis area, national parks, provincial parks, wildland provincial parks, provincial recreation areas, wilderness areas and natural areas, which limits the pass's applicability on the GDT to the southern half of Section B, Michele Lakes to Pinto Lake (Section E), and Willmore Wilderness Park (Section G).