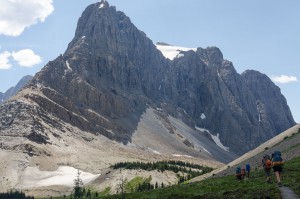 Take a visual journey on the Great Divide Trail!
Browse our albums that provide teasers of the beauty of the trail; stop to smell the roses and observe tracks, plants and wildlife found along the trail; or prepare yourself to be a trail volunteer by looking at photos from our past trips.
Special thanks to Millie Kuyer, Zdenek Sychrava, Li Brannfors, Marie-Helene Bilodeau, Cliona Curran and Jocelyn Wood for sharing their amazing photos!