The Great Divide Trail Association's Annual General Meeting will take place on September 29, 2015 at 7:00 pm at the Alberta Wilderness Association office in Calgary.
Join us for an evening of storytelling with Dustin Lynx, author of Hiking Canada's Great Divide Trail, as he describes his solo adventure packrafting and hiking the Muskwa-Kechika wilderness of the Northern Rockies. Exploring the option of extending the Great Divide Trail to the Yukon, Dustin will entertain with stories of big rivers, remoteness and aggressive bears while sharing his passion for hiking long distance wilderness trails.
Meet the Great Divide Trail Association volunteers to learn more about their dedication to maintaining, protecting and promoting the GDT. We welcome the public as well as our membership to take part in our Annual General Meeting following the presentation. Become involved and enjoy refreshments and good company as we make decisions regarding the future of this special wilderness trail.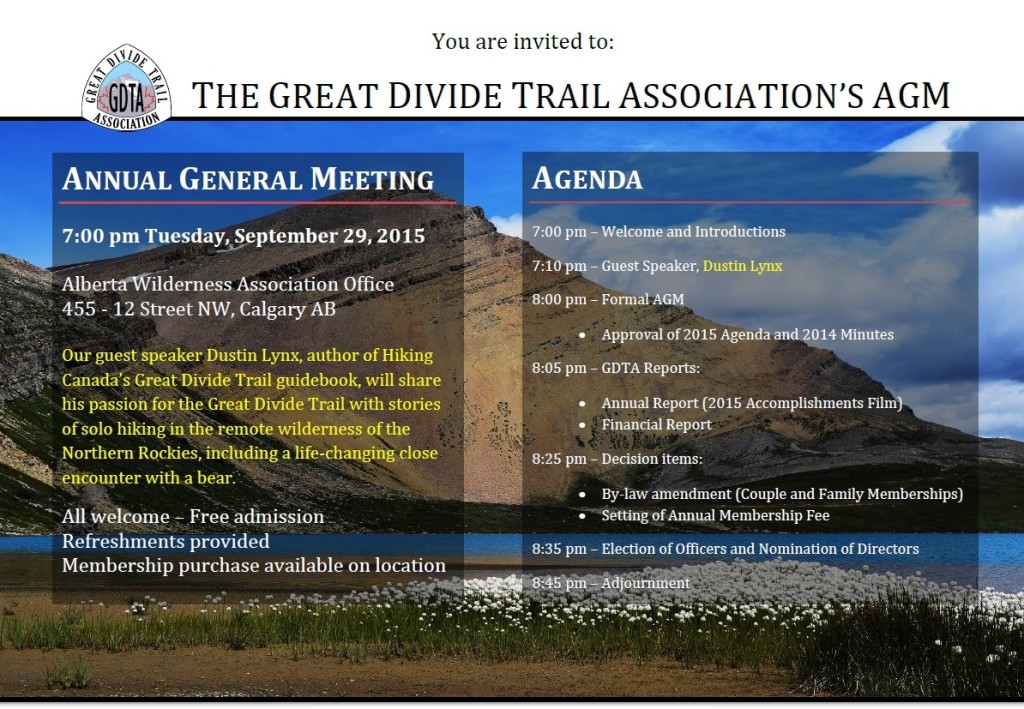 RSVP to greatdividetrail@gmail.com