by Kate Hamilton
The GDTA is pleased to announce several new corporate supporters that were engaged this year. These are industrious, small businesses whose products and services are all about hikers – gear, lodging, food, resupply, information sources, and memorabilia. Like us, they are outdoors enthusiasts and believe in taking care of and preserving our precious mountains and nature.
These new supporters believe in the GDTA and its mission to maintain and preserve the wild Canadian Rocky Mountains for future generations. To show their support, they very generously provide discounts to GDTA members.
The GDTA extends a big
Thank You
to our new corporate supporters and wishes them all the best in their businesses.
To all our GDTA readership, please enjoy exploring and shopping at these businesses. We think you will find their products and services useful and relevant for your hiking adventures.
New GDTA Corporate Supporters and Member Discounts**
**Please note that proof of GDTA membership is required to access these discounts. All members, please keep a photo of your membership payment confirmation email with your name and the date clearly showing.
GearTrade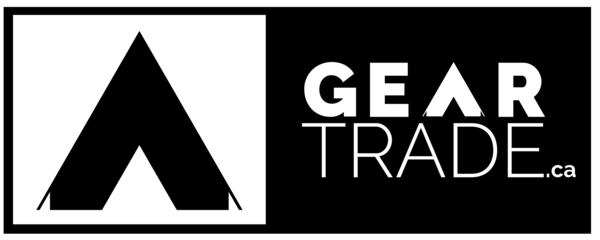 GearTrade was founded in 2012 in Okotoks, Alberta by an outdoor enthusiast and entrepreneur who saw a need for an outdoor gear marketplace.
Over the years, this local business has flourished with online sales throughout North America.
"However, it is still the little touches, customer service, and professional advice that matter most to us. We strive to take the time needed to make sure our customers walk away with the right product for their next adventure." — GearTrade
Find GearTrade on Facebook or Instagram @geartrade.ca
Durston Gear

Durston Gear is operated by two former GDT thru hikers (Dan and T Durston) and based in the Canadian Rockies near the GDT. They design ultralight tents and backpacks for tough conditions like the Canadian Rockies. For GDTA members, they are offering a 10% discount on any purchase on DurstonGear.com (discount does not apply at other retailers for Durston Gear).
Wild Mountain Eats
Light | Nutritious | Fuel for Adventure – A dehydrated ready-to-go meals small business.
"Our vision is to make quality dehydrated meals for those of us who are seeking efficiency, sufficiency, and community through their backcountry adventures and meals." — Wild Mountain Eats
Find Wild Mountain Eats on Facebook or Instagram @wildmountaineats
Country Encounters – Coleman, Alberta
Country Encounter's property is made up of 2 buildings. The 1904 building on one side of the street with 4 guest rooms, and the events room. The new building on the other side houses 5 guest suites and Encounters Wine Bar& Small Plate Kitchen. There are lots of decks and patios to enjoy the mountain scenery as well as a number of common areas to relax in.
Country Encounters will also store resupply boxes for FREE to members who stay with them!
Jasper Downtown Hostel

As the name implies, the Jasper Downtown Hostel is right downtown! They have private rooms with ensuite bathrooms for up to 5 people and dorm rooms with shared facilities for budget conscious travelers.
Resupply packages are FREE to members who stay with them!
Resupply Package Address:
400 Patricia Street
Jasper, Alberta, Canada
T0E 1E0
1-780-852-2000
Peter Lougheed Resupply
Small business owner, Nicole Sharpe has generously offered to deliver resupply boxes to the Elk Pass Trailhead in Peter Lougheed Provincial Park to members for a fee of $25 and to non-members for $40.
Nicole will only be delivering on evenings and weekends.
If hikers have gear failure or want Nicole to deliver fuel canisters (they can be shipped via outfitters), she is happy to bring those too.
Friends of Jasper National Park Gift Shop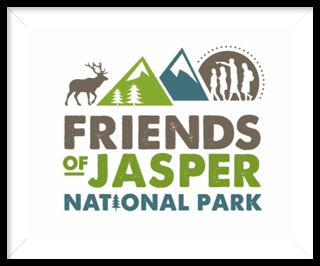 The gift shop is located in the Jasper National Park Information Centre, offers a unique selection of books, maps, gifts, and souvenirs including local and Canadian-made products.
"We are also proud to carry official Parks Canada merchandise, as well as Great Divide Trail stickers!" — Friends of Jasper National Park
Proceeds from the sales support the organization's goals and 100% of donations are used for programs and projects in Jasper National Park.
Wild Mountain – Jasper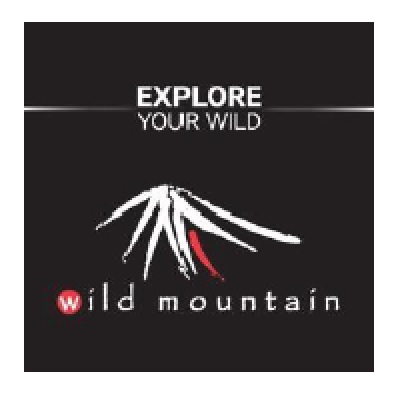 Wild Mountain has a great selection of outdoor clothing, footwear and equipment from brands like The North Face, Smartwool, RAB, Fjall Raven and more! The friendly staff are passionate about living and playing in the mountains and truly love to share their knowledge to help every visitor get the most from their time spent outdoors.
Smartwool – Banff Store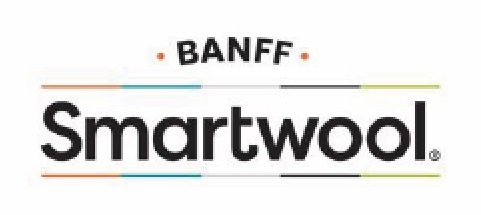 "Go far. Feel Good. Our Merino wool socks and apparel are designed to help bring more comfort and natural performance to your adventures in Banff and future pursuits. Because we want you to do more. See more. Live more. Feel more. And enjoy more. So, stop by and let us help you get equipped with gear designed to explore it all." — Smartwool, Banff
Mount Engadine Lodge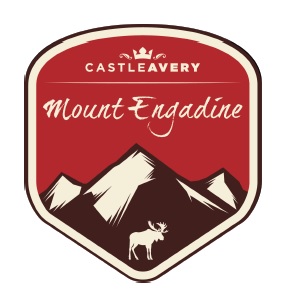 Located in the heart of Spray Valley Provincial Park, a short distance from the town of Canmore, Mount Engadine Lodge is one of Alberta's hidden gems.
Their property features a variety of accommodation options including cabins, glamping tents and the beautiful mountain views of their main lodge. For your convenience, all meals are included with your stay. Guests receive breakfast, lunch and dinner along with their popular afternoon tea service.
Flat Out Feasts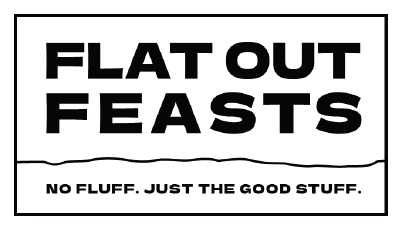 Eliminating the "fluff" of cheap carbohydrates, Flat Out Feasts freeze-dried meals are made with just the good stuff to help you go flat-out on your next adventure. Uniquely low-carb, Feasts are packed with meat, cheese, vegetables, and delicious flavour. Even if you're not following a low carb or keto lifestyle, Flat Out Feasts will power you through every step of the way.
Stoked Oats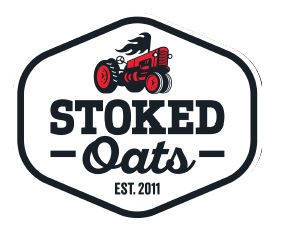 "At Stoked Oats, a few things are really important to us: living the stoke, protecting the planet where we love to have fun, and creating the most nutrient dense, high protein, and low sugar oat based-superfoods that our customers can trust. To us it is pretty simple: if we are including an ingredient and selling it in one of our products, then it tastes great, it is good for you, and the planet. In addition to being good, our oats are made for real adventures, big and small." — Stoked Oats
Teadore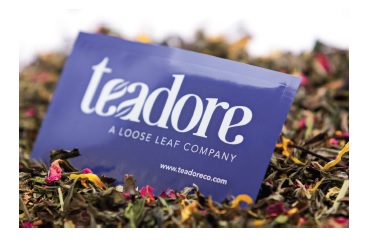 Teadore is an all natural loose leaf tea company based out of Canmore, Alberta.
In support of the GDTA, Teadore has created a naturally sweet berry tea made entirely from ingredients that grow along the Canadian Great Divide Trail. 20% of sales from this GDT tea is generously donated back to the GDTA.