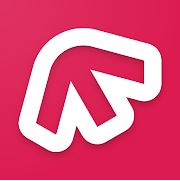 The Great Divide Trail Guide is available as an in-app purchase in the "FarOut" app (formerly Guthook), a free download from the Apple App Store or the Google Play Store. The iOS and Android apps do differ slightly in their appearance; however, the majority of their features remain the same and access the same trail data.
Each section of the GDT (A – G) is available for individual purchase: CAD$5.49 / USD$3.99 per section
Or take advantage of the "thru-hiker discount" and purchase the entire trail for a 35% savings: CAD$24.99 / USD$17.99
The App works completely offline, even in airplane mode. No mobile service or internet is required after initial setup. The app uses your device's built-in GPS and downloaded maps.
Note that a portion of every sale of the App will go to the Great Divide Trail Association to maintain and improve the trail.
The "FarOut" App is available on iPhone and iPad via the iTunes App Store and Android mobile devices from the Google Play Store.

Features:
GPS-enabled map of the Great Divide Trail
Frequently updated with new information regarding trail conditions and closures/detours
80+ alternate routes and side trails
Route-builder tool to create your own routes
Offline topographic maps (Natural Resources Canada Toporama maps)
Nearly 400 waypoints along or near the trail
GPS-enabled elevation profile
GPS-enabled data book listing
Trailhead information
Comments section for each waypoint
Text or email your location (requires internet/data service)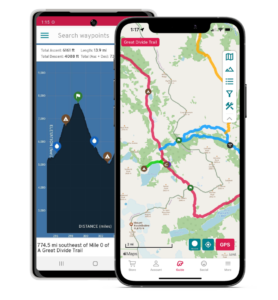 Types of Waypoints:
Campground and tenting sites
Trailheads and parking areas
Trail junctions and trail exit points in case of emergency
Resupply locations and information
Other landmarks and points of interest
Disclaimer: We recommend that you always bring a paper map and compass even if you have the GDT App because a paper map's "battery life" is significantly longer than that of a smartphone.