Here are a few winter holiday gift ideas that will be loved by any outdoor enthusiast – tickets to Brian Keating, a membership to the Great Divide Trail Association and the GDT App. And all purchases will help support the outstanding work of the Great Divide Trail Association. The GDTA is a not for profit, entirely volunteer organization that supports the maintenance, completion and protection of the Great Divide Trail.
Thank you for your continued support. Wishing you a very Happy Holiday!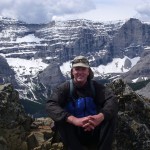 Event Tickets – Join us for our 2018 fundraising event, an evening of stories with Brian Keating. Brian is a wildlife advocate, Canadian 2017 Outdoors Person of the Year and a regular on CBC Homestretch.
Tickets are $15 for GDTA members and $30 for non-members and available through Eventbrite.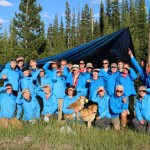 GDTA Membership – A gift membership is great for anyone who might like to hike part or all of the trail, volunteer on a maintenance trip or support the completion and protection of the trail from the comfort of an armchair! Complete the on-line form for the recipient and in the "Please tell us more" box indicate that this is a gift membership and your address. We will post you a certificate to gift wrap.
Individual $30, Couple $50 or Family $70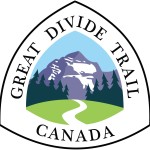 GDT App – A GPS map-based hiking guide for use on smartphones and tablets. Great for anyone considering hiking all or sections of the trail.
Each section of the GDT (A – G) is available for individual purchase: CAD$5.49 / USD$3.99 per section
Or take advantage of the "thru-hiker discount" and purchase the entire trail for a 35% savings: CAD$24.99 / USD$17.99